$850,000
Apartment Complex Shooting
$200,000
Uninsured Motorist Claim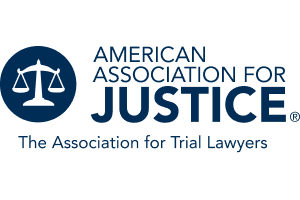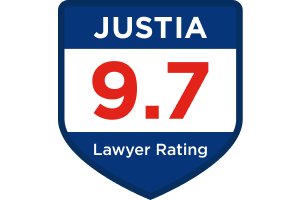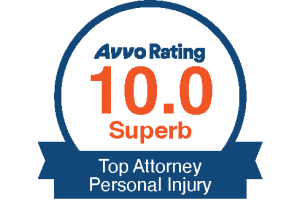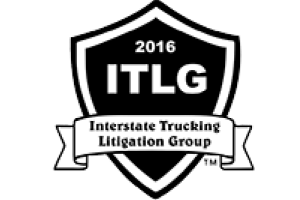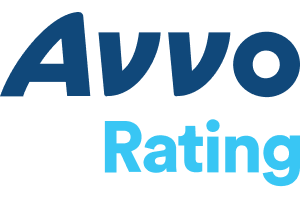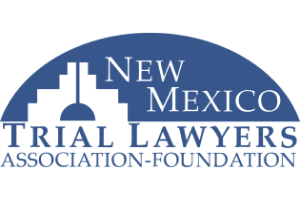 Albuquerque Personal Injury Lawyer
In a single moment, the negligent and careless actions of an individual or organization can lead to extensive damages and sometimes lengthy medical treatment for victim(s). Based in Albuquerque and licensed across New Mexico, Matthew Vance is an experienced personal injury attorney fighting for those who've sustained injuries as a result of another's careless or reckless conduct.
Born and raised in Santa Fe and settled in Albuquerque, attorney Matt Vance is committed to advocating for the residents and visitors of New Mexico's larger metropolitan areas, quaint villages, and beloved rural communities.  Through the years, Matthew Vance has represented and recovered millions of dollars in verdicts, settlements, and awards for injured parties and their families across the Land of Enchantment.
I find it rewarding to represent the "little guy" and "underdog" against the "goliaths" and "wrongdoers."

When you love what you do and believe in what you do, you excel at it.

– Matt Vance
Customized Representation During Each Stage of Your Case
Whether you have suffered injuries in a serious semi-truck accident or slip, trip and fall, you will likely want a legal advocate by your side offering continued guidance for your specific case and circumstances.
Unlike big law firms, Albuquerque personal injury lawyer Matt Vance provides one-on-one, customized representation to each of his clients every step of the way – until the case is resolved.
A Thorough Understanding of How Insurance Companies Operate
Insurance companies are typically involved in most personal injury cases. They all have trained adjusters and defense lawyers who know the process and legal system inside and out.
Unfortunately, they are in business to protect their interests, not yours. Many often deny or devalue claims. Getting an advocate on your side to protect your right to maximum compensation is vital!
After many years working as an insurance defense attorney, Matt Vance has an in-depth understanding of the games insurance companies and adjusters play. He knows how to anticipate obstacles and build a solid strategy for his clients.
According to the New Mexico Department of Transportation, 40,769 traffic crashes were reported for public roadways in New Mexico in 2021 alone.  With 30% of those crashes resulting in a report of personal injury, Albuquerque attorney Matthew Vance provides personal and one-on-one support and representation through claims and litigation processes statewide.
For many of us, commuting to and from work and school is a part of our necessary daily routine.  When we get behind the wheel or into the passenger seat, we are asked to place our trust in other drivers on the road while also doing our part to act with care and concern for others.  Unfortunately, and all too often, whether because of negligent inattention, phone use, or driving under the influence of mind-altering substances, (e.g. alcohol, marijuana, meth, etc.), the irresponsible actions of others cause collisions on our roadways which can result in injuries to other drivers and/or their passengers.  With prior experience as a defense attorney for insurance companies, Matt knows the ins and outs of the auto claims process and how taxing it is to be unexpectedly forced to navigate these processes concurrently with recovering from injury.  The Law Office of Matthew Vance strives to relieve as much of this stress as is possible by providing one-on-one, personalized representation, frequent and open communication, and diligent advocacy for those who have been injured by another driver.
Of the estimated 40,000+ collisions that occur in New Mexico each year, approximately 1,400 of those involve semi-trucks.  These collisions differ greatly from accidents involving smaller, personal vehicles due to the massive   size and weight of the vehicle involved.  Further, the claims process is often more complex, at times involving corporations with retained legal firms ready to represent their interests alone.  You deserve an attorney who is experienced with these complex issues, as well as the state and federal regulations that apply to big truck drivers.  Albuquerque personal injury lawyer Matthew Vance is passionate in his pursuit of justice for individuals injured in these often-devastating collisions. 
Albuquerque is home to mild weather and over 400 miles of bike paths and trails, connecting our city and creating opportunities for everything from leisurely walks to morning commutes, evening bike rides around your neighborhood, or training for the next Run for the Zoo.  Regrettably, New Mexico has ranked poorly among the most dangerous states for pedestrians for far too long.  Cyclists and pedestrians on foot face significantly worse outcomes when involved in a crash with a motor vehicle, making it even more vital to have an attorney on your side who is willing to fight aggressively to hold accountable motor vehicle operators who act without regard for the safety of pedestrians.  Until the paths and sidewalks of our urban and rural communities become safe for ALL, Albuquerque personal injury lawyer Matthew Vance is qualified and dedicated to representing injured pedestrians and their families.
What are your rights after you've been injured on someone else's property?  In New Mexico, homeowners and landowners owe a reasonable duty of care to those who lawfully enter their property; this includes but is not limited to properly maintained walkways and steps, suitable lighting, floors free from debris and clear of slippery substances, and adequately trained and secured pets.  Further, for businesses and rental properties, this may include adequate safety and security measures meant to protect visitors and residents from third parties and even criminals on the property.  More specifically, apartment managers and owners have a duty to reasonable protect their tenants from criminal activity on the property.  In Albuquerque, Matthew Vance is a reputable personal injury lawyer skilled in handling premises liability claims and litigation against private and public entities across New Mexico who have negligently failed to keep their properties safe.  If you believe you or a loved one suffered injuries because of unsafe conditions at a business or private property, you may be entitled to a recovery.
When tragedy strikes, the family of a deceased individual is left to navigate waves of grief and the search for answers and accountability.  If you believe your loved one's life was wrongfully cut short as a result of another's' negligent or reckless behavior, you may be entitled to file a claim for Wrongful Death against the responsible party, and you don't have to navigate these systems alone.  Get the compassionate care, communication, and customized representation your family deserves at the Law Office of Matthew Vance.  Personal injury attorney Matthew Vance and his Albuquerque-based team are here to help you navigate the arduous pursuit of justice for the life lost, and the loved ones who survive them.
When the actions or inactions of another result in physical injury, emotional suffering, and financial hardship to you, Matthew Vance is the skilled attorney you need and deserve.  Let us help you bear the weighty legal processes as Matt offers attentive and customized representation, so you and your family can worry less and focus more on recovery and healing.  Call us today!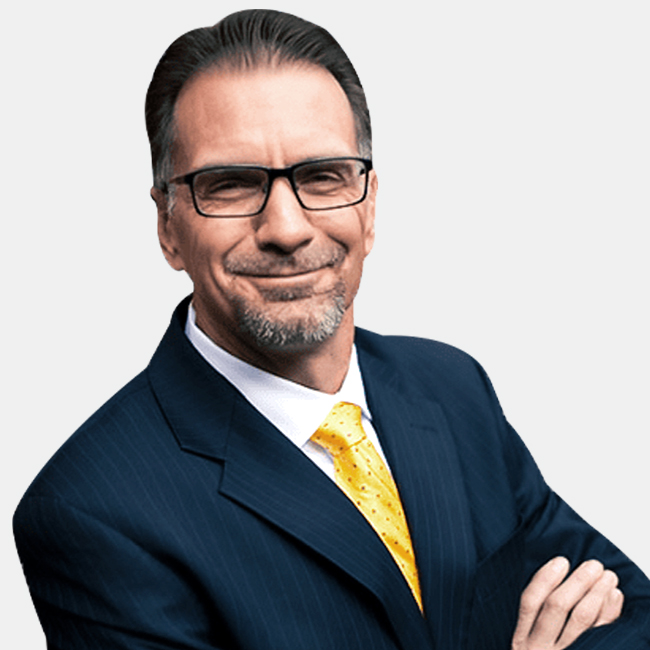 Meet Matthew Vance
The Law Office of Matthew Vance, P.C., based in Albuquerque, is a law firm committed to fighting for people hurt or harmed by the careless or reckless conduct of others. We represent everyday people that have been hurt or harmed by the negligence of others...
New Mexico Personal Injury Blog
May 2, 2023 By Law Office of Matthew Vance, P.C. Summer Road Trips May Mean an Increase in Car Crash Injuries Summer may be synonymous with road trips, but those extra miles on the road can lead to injury and expenses instead of just pleasant memories. Whether someone intends to drive states away to visit a favorite amusement park or to load up the kids to visit a beach a few hours away on sunny Saturday…
March 27, 2023 By Law Office of Matthew Vance, P.C. How Can Families Seek Justice After a Deadly Drunk-Driving Wreck? Many common causes of deadly motor vehicle collisions are preventable. People text at the wheel or ignore the posted speed limit with tragic consequences. Sometimes, drivers even ignore laws that everyone recognizes exist for the safety of the public. For example, people who choose to drive drunk put their own convenience ahead of the safety…
January 3, 2023 By Law Office of Matthew Vance, P.C. How Can Reckless Drivers Be Held Accountable for Their Harm? Reckless driving has progressively gotten worse throughout the country in recent years. And, New Mexico is no exception. Such drivers are often in a hurry, move unpredictably and speed, which becomes dangerous for others traveling on the roadways, even for pedestrians and bicyclists. A collision, sadly, is often unavoidable, when a reckless driver is involved.…
Visit Us
Albuquerque Office
3800 Osuna Rd NE #2
Client Reviews
Get in Touch
Fill out the contact form or call us at (505)-242-6267 to schedule your free consult.
Schedule a Free Consult

No Fees Unless You Win

Over 24 Years of Experience