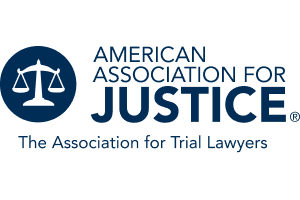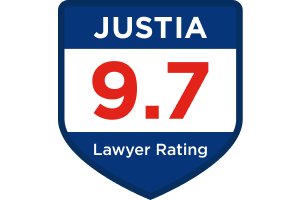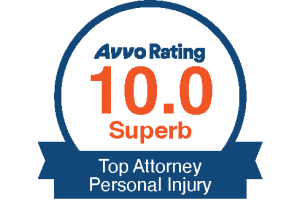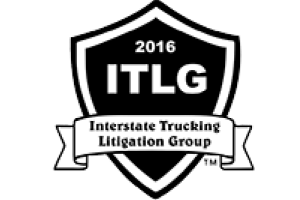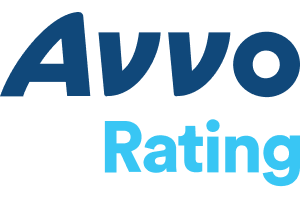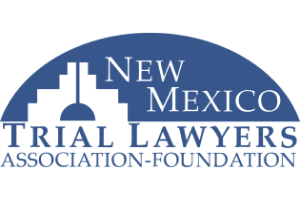 After a Car Accident In New Mexico, Hold Negligent Drivers Accountable
After an injury, seeking the guidance of an attorney can be a difficult task. Who do you know has the skill and experience to get you maximum compensation for your auto accident injury?
Extensive Experience On Your Side
At Law Office of Matthew Vance, P.C., attorney Matthew Vance has helped many individuals throughout Albuquerque and surrounding communities recover the compensation they need for auto accident injuries.
He has over 20 years of experience recovering damages that pay for his client's medical expenses, physical therapy, lost wages and more.
Former Insurance Defense Attorney
Matt used to work for insurance companies defending claims filed by accident victims. He knows exactly what's needed to prove a case and the tactics insurance entities use to lowball claims or even outright deny them.
Today, he represents real people with real injuries and uses his prior knowledge to help his clients.
Do You Have Questions About Car Accidents in New Mexico?
Visit the FAQs below to learn more.
Can you negotiate with the insurance company without getting a lawyer involved?
What if you were partially at fault for your rear-end collision?
What can you recover for the loss of your loved one in a rollover car crash?
What can you recover for car accident injuries caused by a speeding driver?
What is a t-bone auto collision?
What happens when the at-fault driver doesn't have insurance to cover your injuries?
Why are motorcycle accidents extremely dangerous?
Can You Negotiate With The Insurance Company Without Getting A Lawyer Involved?
This is not advised. It is common for insurance companies to deny as much as they can get away with and pay as little as possible. They are not in business to give away profits. And, as a former insurance defense lawyer, Mr. Vance knows these tactics firsthand. He understands the law and the compensation that victims are entitled to recover.

Attorney Vance is not afraid to stand up assertively to powerful insurance corporations if it means getting you the compensation you need today and in the future.
What If You Were Partially At Fault For Your Rear-End Collision?
In New Mexico, comparative negligence is used to assess fault for car accidents. Under this doctrine, fault is assessed for each driver based on their percentage of negligence. For example, if a jury says that you were 50% at fault for the rear-end collision and your damage award was $100,000, you will recover $50,000.

But sometimes, fault is not that easy to determine. You may think you were at fault when, actually, you were not. Getting a legal advocate on your side who can investigate the accident is very important in ensuring that you recover what you are entitled to.
What Can You Recover For The Loss Of Your Loved One In A Rollover Car Crash?
In New Mexico, rollover accidents occur more frequently than others on certain roads, like Interstate 25, Hwy 550, and U.S. Route 285. Sadly, many are fatal.

If you are the deceased person's spouse, parent, child or other individual named in the decedent's estate planning documents, you may be able to file a wrongful death claim to recover medical expenses, burial expenses, lost earnings, lost consortium and even punitive damages.
What Can You Recover For Car Accident Injuries Caused By A Speeding Driver?
Many auto accidents on Interstate 25, I-40 or I-10 are caused by excessive speeding by hurried drivers. Fortunately, those injured by speeding drivers in New Mexico can fight to recover different types of compensation.

If you were injured, you can recover for lost wages while off work as well as all types of medical expenses, including surgeries, physical therapy, doctor visits, medical devices and prescription drugs. In some instances, you can also recover compensation for pain and suffering.
What Is a T-Bone Auto Collision?
A T-bone car crash is an auto accident that occurs when one motorist drives directly into the side of another vehicle. T-bone accidents are usually caused by a driver's failure to yield at an intersection where there is a heavy volume of traffic. In New Mexico, an injured party can recover compensation for damage to their vehicle as well as the cost of any treatment needed for injuries sustained in the accident.
What Happens When The At-Fault Driver Doesn't Have Insurance to Cover Your Injuries?
In many cases, those injured in car accidents turn to the at-fault driver's insurance policy for damages. However, many realize, all too often, that either the at-fault driver's policy is not enough to cover their expenses or the driver has no insurance at all.

In these situations, you may have "uninsured motorist insurance" (UM) or "underinsured motorist insurance" (UIM) under your own auto policy to cover these expenses. However, insurance policies are complex. Seeking guidance from an attorney who is well-versed in this area will better ensure that you interests are protected.

Experienced Representation for Motorcycle Accident Victims
Motorcycles have become increasingly common on the roadways throughout the Albuquerque area and across the state of New Mexico. Unfortunately, the increase in motorcycles has also led to an increase in motorcycle crashes. And, due to the lack of physical protection, the motorcyclist is often the one to end up with more serious injuries than the drivers of cars or trucks.

At Law Office of Matthew Vance, P.C., personal injury attorney Matt Vance represents those in Albuquerque dealing with injuries after motorcycle accidents.

Mr. Vance understands the emotions that accompany an injury after an accident. He represents clients who have sustained a wide range of injuries, including road rash, spinal cord injuries, paralysis, broken bones, traumatic brain injuries and losses of limbs and amputation, among many others. He also handles wrongful death claims that stem from fatal motorcycle accidents.

Attorney Vance has over 20 years of experience and has recovered significant verdicts and settlements for those injured in motorcycle accidents and other auto collisions.
Schedule A Free Consultation To Find Out What You Can Recover
You will never get half-truths or confusing answers at Law Office of Matthew Vance, P.C. Mr. Vance stands behind everything he says. He is a staunch advocate for every client he represents.
As a former insurance defense lawyer, Mr. Vance is not afraid to assertively stand up to powerful insurance corporations if it means getting you the compensation you need.
Call (505) 242-6267 or send an email. Free consultations and weekend and evening appointments are available upon request.
Client Reviews
Visit Us
Albuquerque Office
3800 Osuna Rd NE #2
Get in Touch
Fill out the contact form or call us at (505)-242-6267 to schedule your free consult.
Schedule a Free Consult

No Fees Unless You Win

Over 24 Years of Experience